About Dawn Consulting Services
Providing People and Culture Support
After 29 years of working for an international hotel company across Asia, Pacific, Europe and the Middle East, Christine Rumble decided to return home to Perth, Western Australia at the end of 2020. In pondering what to do next she decided that she would nourish her passion for developing teams and help other organisations create an inclusive company culture where everyone feels valued.
Christine aims to help leaders drive change in their business through coaching, leadership development and the creation of robust HR strategies that considers all elements of the employee journey.
Understanding that there may be some needs that Christine herself is not able to provide, she has opened her business to include other consultants who offer complementary skills to work with her in partnership.
So where did the company name come from?
In today's era of constant change, it is important for companies to be agile and constantly transform the way they do things.
Dawn is the start of the new day just as it will be a new beginning for leaders and companies who engage with Dawn Consulting Services.
Oh… and it's the Founder's middle name!
Christine Dawn Rumble is an accomplished international executive with experience leading teams across multiple countries and cultures having worked in the Pacific, Asia, Europe and Middle East.
In December 2020 she returned to her birth city of Perth and establish Dawn Consulting Services to nourish her passion for helping organisations grow by transforming leadership and culture.
Her own career journey has been a fascinating path.  After completing a Bachelor of Applied Science in Recreation from Edith Cowan, Christine commenced her career in hotels as an Activities Manager at Observation City Resort in Scarborough, Western Australia.  Loving the hospitality industry, she pursued a career in hotel management with Accor Hotels and worked in all areas of hotel operations throughout Australia and NZ including hotel General Manager.
Christine's passion has always been in developing talent within her teams, so the move to human resources was a natural progression.  After gaining experience in a number of L&D and HR roles in Australia she moved to Singapore in 2011 as Director of Accor Académie – Asia Pacific and was subsequently promoted to VP Learning and Talent Development – Asia Pacific.  During this time, she also completed her Masters in Human Resource Management with Murdoch University.
In 2016, she travelled to Paris to lead the Accor Global Talent Management Transformation Project as well as drive the talent process for the integration of the Fairmont, Raffles and Swissotel teams after Accor purchased FRHI. Upon completion of the integration, Christine returned to Singapore to take on the new challenge of Chief Talent and Culture Officer Accor Asia Pacific.  In this last position she was responsible for the human resources strategy for 1200 Accor hotels across 23 countries and over 140 000 employees.
Christine has a strong belief in fairness and equality and her efforts in creating programs to drive inclusivity was recognised by the United Nations, who presented her with the UN He for She Influencer Award in 2019.
Recently she was listed in the 2021 ONCON Awards as one of the Global Top 10 HR Professionals, and in 2020 HRD recognised her as one of the top 100 globally and top 15 in Asia.
A lover of great conversation, fresh food and fine wine, Christine is delighted to be back in her home country but looks forward to global travel again one day in the not-so-distant future.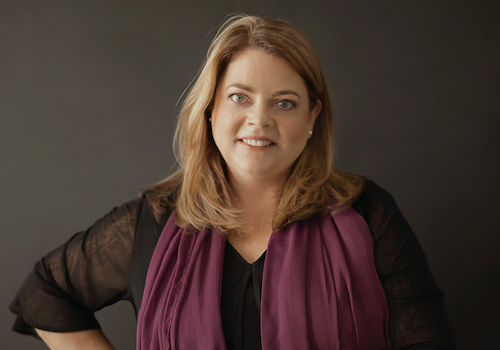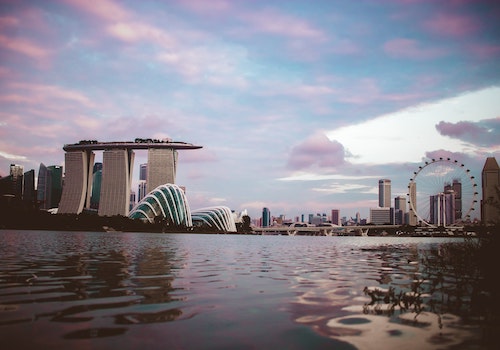 Valerie Brignone
Certified Coach
Valerie Brignone, a French national, has a passion for multicultural work having been part of an international hotel company holding different operational and corporate positions across Europe and the Middle East for 29 years. Of which 19 years were purely focused on people development.
Valerie has a strong track record in intrapreneurship having launched and managed a profitable learning academy – Académie Accor, in Dubai for the Middle East region.
Her experiences living and working in France, Ireland, Great Britain, Spain, US, Morocco and the Emirates has helped her forge a deep understanding of the cultural and learning issues in complex environments, as well as the business needs and operational challenges of international organisations.
As an expert coach and learning and development professional she excels in leadership development, emotional intelligence, change management, diversity and cultural transformation.
She is an Associated Certified Coach with International Coaching Federation and is certified in EQ-i 2.0 Emotional Intelligence, Myers Briggs Type Indicator, and Pact.
Christophe Lejeune
Accredited Trainer
Graduated from hotel management school in France, Christophe Lejeune has spent over 25 years leading hotel and corporate operations in Asia with a strong expertise in talent management, creation of service focussed company cultures and human resources strategy.
Christophe has spent most of his career developing young talent in South East Asia, Japan and South Korea where he has developed a true passion for people and cultures. With a solid background in the hospitality industry his core focus remains on people skill development as well as helping others in their career development.
Through his personal professional journey Christophe has acquired a powerful expertise in team leadership activities, organisational change as well as diversity and inclusion.
Based in Bangkok, Thailand Christophe is an accredited facilitator in GENESYS 15FQ+, Genos International Emotional Intelligence and EQ – i 2.0.
Discover how Dawn Consulting Services can help transform your business